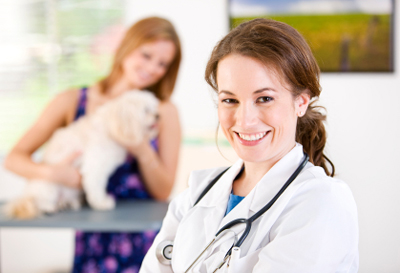 Your pet's preventative veterinary care shouldn't be based on when you receive a reminder from your veterinarian in the mail. What if that postcard is accidentally thrown away or you move without updating your information? Instead of being reactionary, be proactive for your pet's well-being in 2016!
The following are all services you should schedule for your pet this year:
Annual Wellness Exam
A comprehensive physical examination helps your veterinarian evaluate your pet's health and aids you in making informed decisions about your special companion's veterinary care.
Vaccinations
Vaccinations are the number one way you can protect your beloved pet from serious infectious diseases and bacteria. Health threats vary from region to region and your veterinarian has an individual immunization program for your pet based on his/her lifestyle and your local conditions.
Parasite Protection
Both external (fleas, ticks) and internal (heartworm, hookworm, roundworm) parasites can cause problems for your pet and your family. The good news is these problems can be avoided by using safe, effective parasite prevention products year-round or as your veterinarian deems necessary.
Lab Work
Laboratory testing provides information about your pet's overall systemic health without the need for invasive, expensive procedures. Diagnostic tests can detect Heartworm disease, Lyme disease, infections, Feline Leukemia, intestinal parasites, urinary tract infections, and many additional diseases and conditions that can go unnoticed in their early stages. Blood testing can show early evidence of diabetes, changes in liver or kidney function, or serve as a baseline for future reference.
Dental Check-Up
Regular dental check-ups, combined with good dental hygiene at home, can increase your pet's health, vitality, and well-being. If left untreated, dental disease can be painful, inhibit proper nutrition, and even lead to serious systemic issues that may threaten your pet's overall health before symptoms are noticeable.
Microchip Pet ID
Microchip pet IDs are a fundamental way to protect your pet. A microchip will register your pet with a unique identification number, which is filed in a database with your contact information. If your pet is lost, the microchip can be scanned by animal control officers, at shelters, and at veterinary hospitals in the U.S. and in many foreign countries. This safe, reliable, and permanent pet identification takes less than 10 seconds to implant, and requires no annual fee.